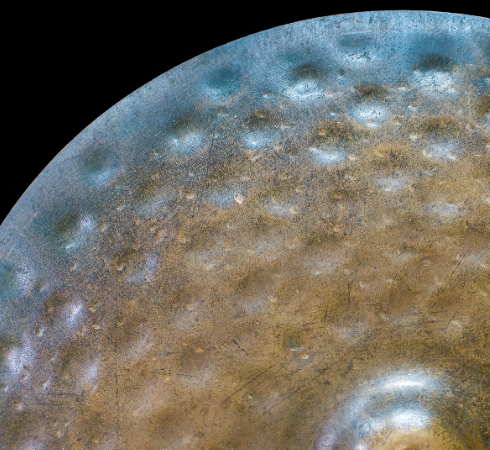 Never Trust a Shiny Cymbal.
A dark, dry ride for your jazz and other styles. Like many jazz musicians, it got hammered a lot. Recorded with stereo ribbon microphones for warmth and coherent transients. Relative volumes of the samples are accurately calibrated.
Lots of stick attack, not a lot of "wash." Naturally placed on the right side of the stereo field for "drummer's perspective" mixing. Stereo-reverse button to switch to "audience perspective." *
Full decays, 14 velocities, 4x round-robin, multiple articulations; more than 400mb of dark goodness. (Kontakt file compression makes it 288mb.)
*However, it isn't realistic to expect jazz to have an audience.
Drums and Percussion